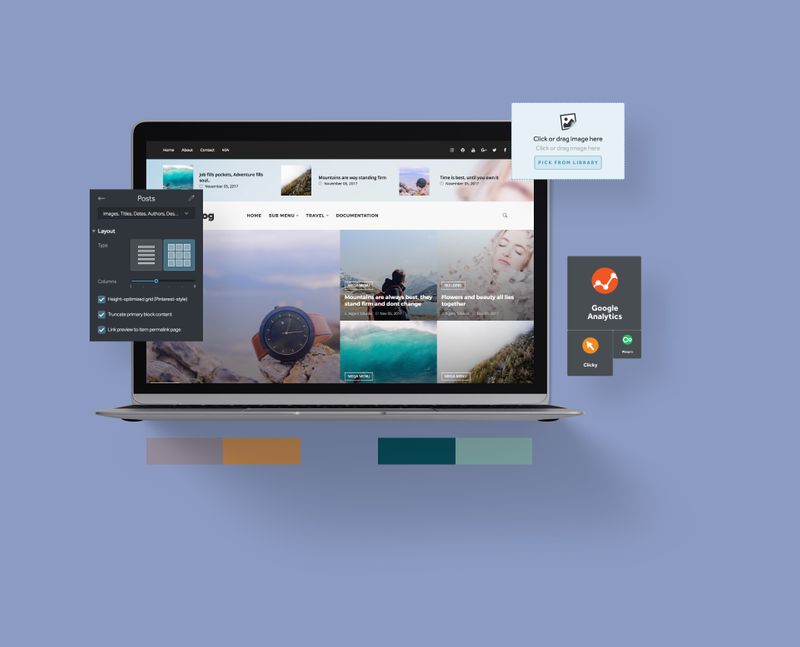 Content Management
Arrange, edit and refine your website content straight from the editor. Now you can easily create the perfect website for your business with no coding required.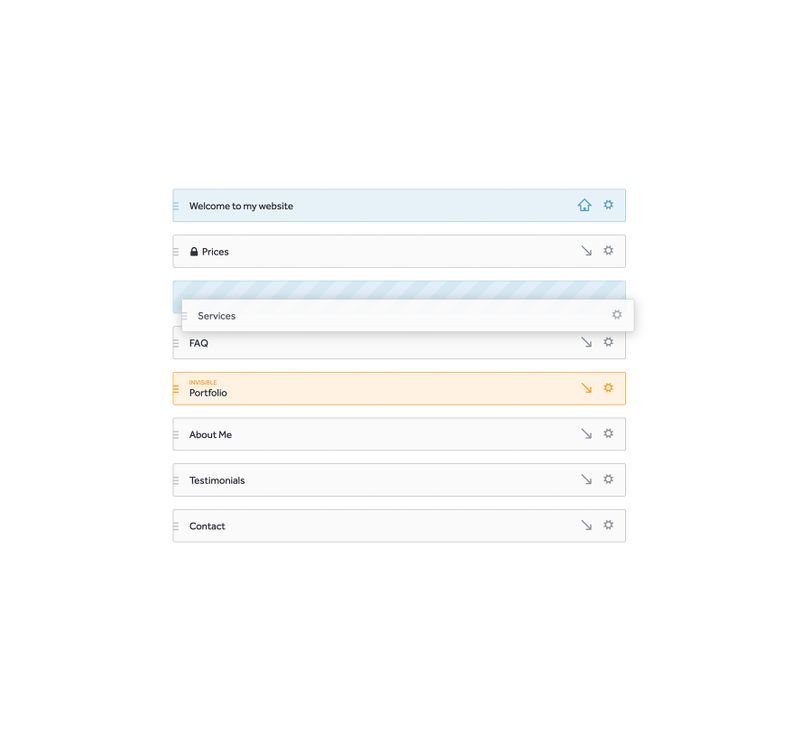 Drag and Drop Design
Website admin made easy
Move content sections, items and images to create the perfect website. No need for file attachments; just drag and drop your images and resources directly from your desktop to your browser.
Built-in Content Modules
Design and functionality in preset content blocks
Add as many content modules as you like and make them work in your favor. You can pick from the pre-configured modules in your website template or create your own by combining image galleries, videos or text blocks.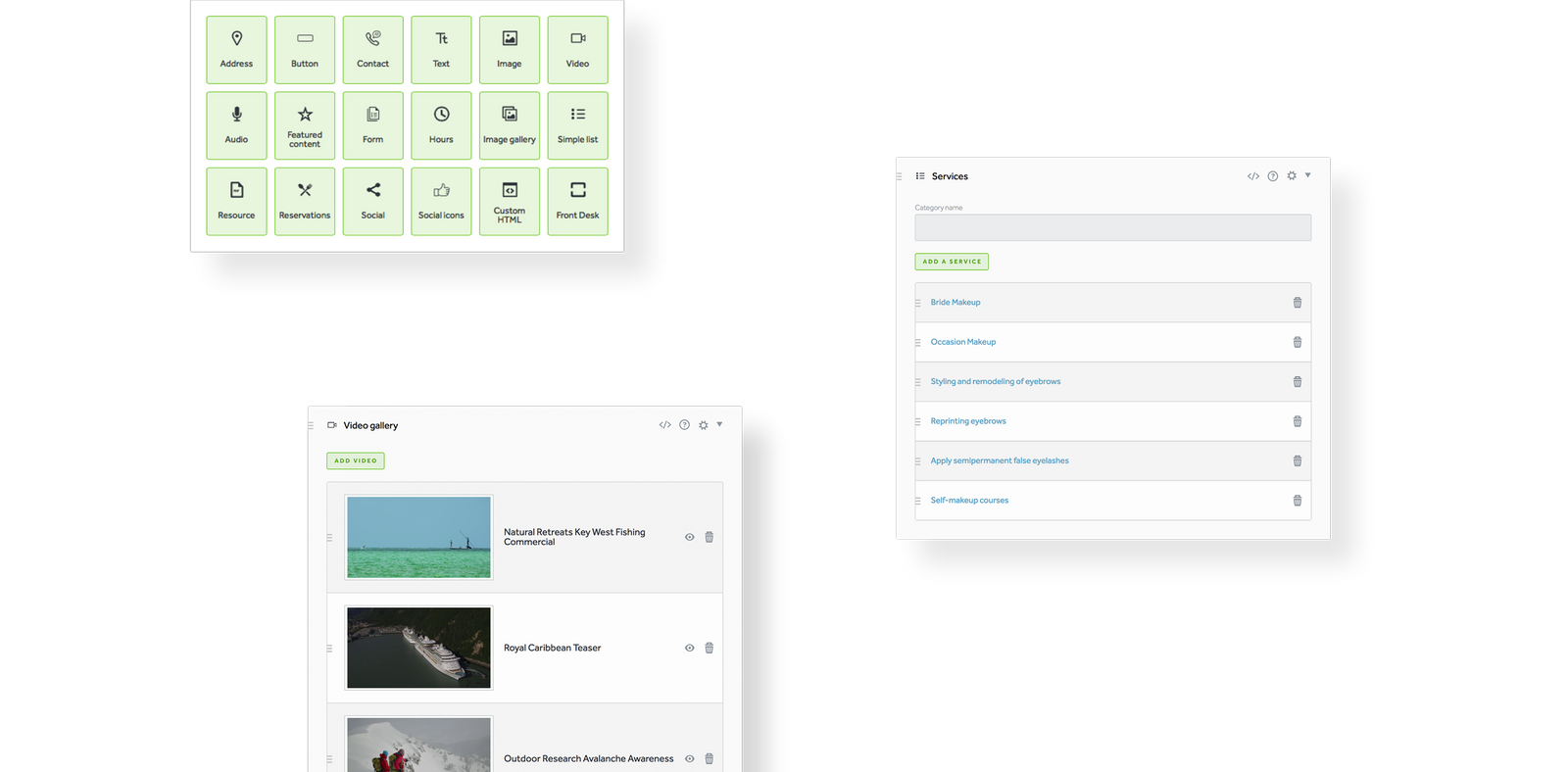 Third-Party Apps
Helpful tools at your fingertips
Quickly add Google Analytics, Clicky, GoSquared, StarCounter, and more to track your website traffic. Plus, add your Wufoo or FormStack forms directly into your liveBooks website – no coding required.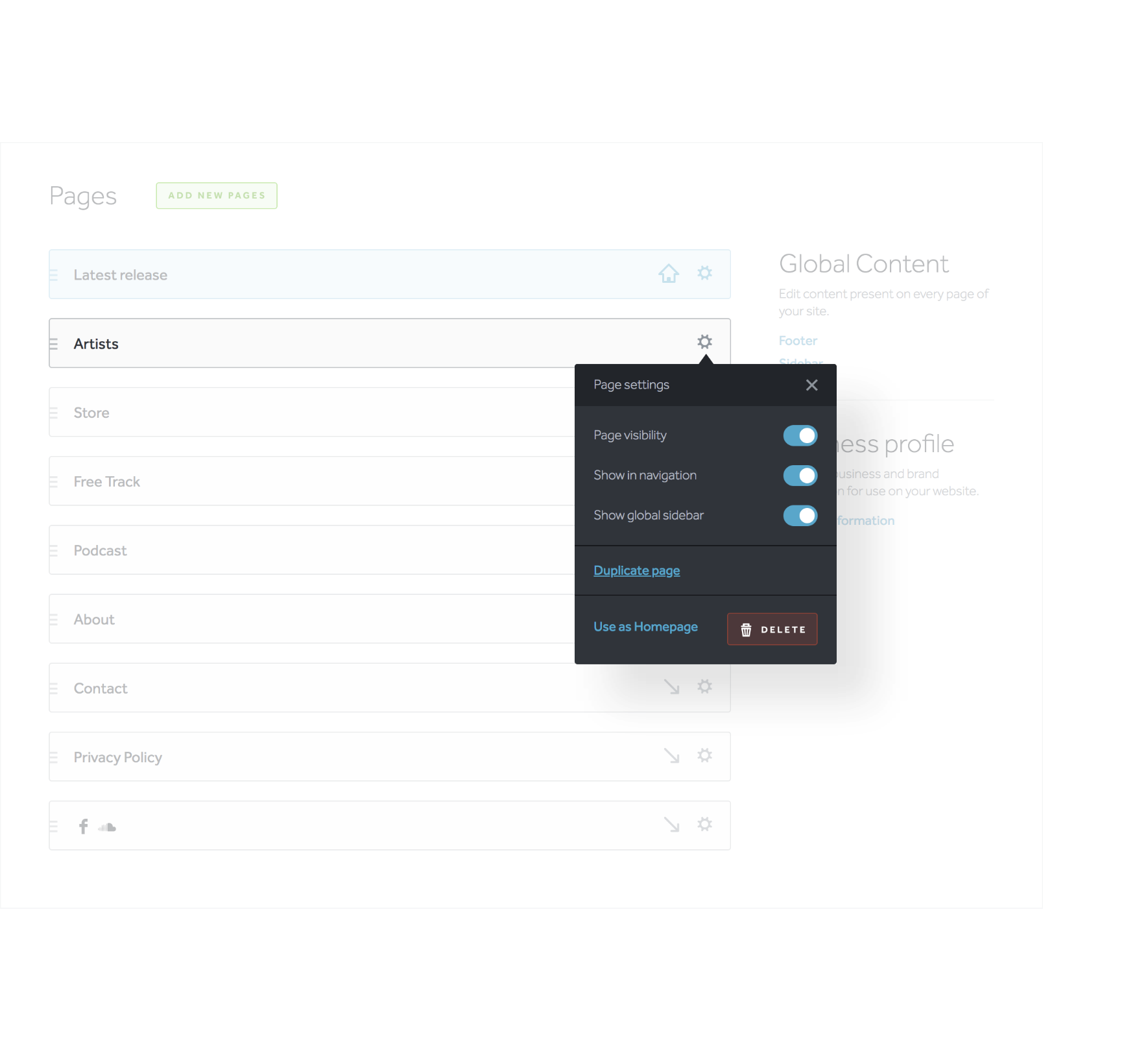 Duplicate Pages and Content Blocks
Keep all your design settings for new content
Our content editor allows you to duplicate existing pages or blocks while keeping the same design and structural changes. Each time you upload new content to the duplicated pages, they will have the same settings as the rest of your website.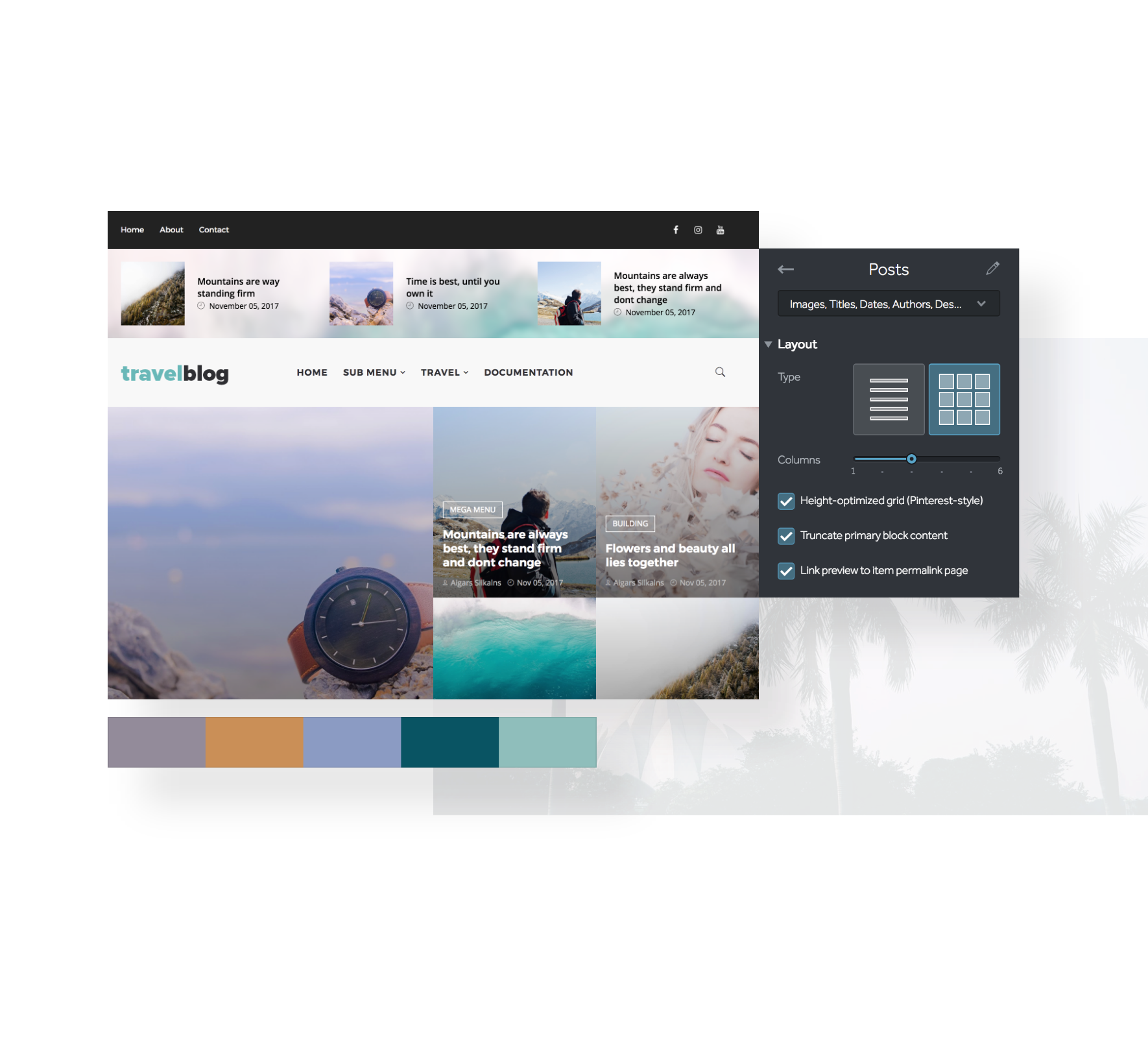 Integrated Blog
The best of both worlds
The liveBooks platform allows blog integration within your website. This results in better SEO for your business and simplifies the overall process of managing these two online presences as a single one.